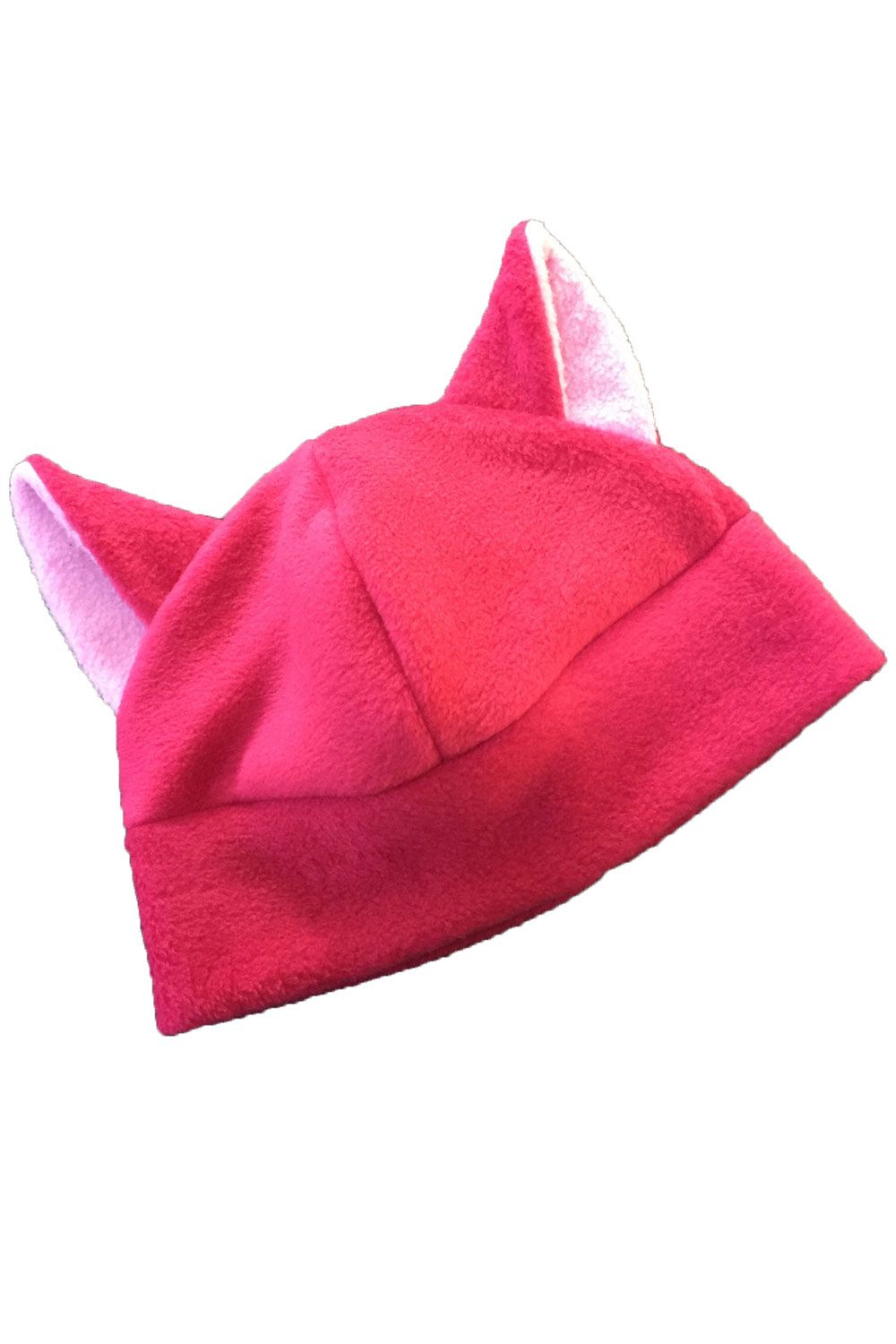 I am a transgender man, and I have a question for you.
Should I wear a pussy hat?
By now, you've probably heard about "pussy hats," worn by some marchers in various protest actions around the United States on January 21. The Pussy Hat Project, according to its website, was started to "provide the people of the Women's March on Washington D.C. a means to make a unique collective visual statement which will help activists be better heard." Among other things, the project's website collects donations and offers knitting patterns with the end goal of getting more pussy hats into the hands of those who want them.
I get the reasons behind the hats. They're in direct response to the Fuckwaffle who illegitimately occupies the White House. You know, his "grab her by the pussy" statement? As a survivor of sexual assault and harassment, you can imagine how I felt when this became major news during the 2016 Presidential election campaign. I was just as horrified as others were. On the other hand, I was also upset that this was the "last straw" that finally made people understand just how fucking awful the man is. As if the racist, anti-immigrant, anti-LGBTQ, anti-poor, and anti-disability rhetoric spewed by him, the Indiana V*ld*m*rt, and all their sycophants wasn't horrid enough. But I digress.
Anyway, Bitch Media has already published a brilliant piece on why the pussy hat can be problematic. Besides erasing women of color, there are also shades of gender essentialism in the symbolism that shouldn't be ignored, the kinds that reduces gender to biology. It's the same kinds of ideologies used by trans-exclusionary radical feminists, or TERFs, when they insist that trans women are not women. (The trans femmes in my life no doubt have a special trebutchet already prepared for these fake goths, but again, I digress.) It's also the same type of (il)logic used by Nazis–including right-wing Christian fundamentalists and their other ilk–to oppress transgender, intersex, nonbinary, and gender non-conforming people.
"Vagina = woman" is also what confused me for nearly four decades. Before I even knew the word "transgender" existed, before I knew that many people are not the gender they're assigned at birth, I had a nagging feeling that I could not put into words. I knew I wasn't really female, and I struggled for decades feeling like an impostor while I tried to pretend. Even though I've come out and am fortunate enough to have started medically transitioning, the accumulative trauma in my mind and spirit from these periods of my life is still very real. It takes shape as a very palpable hurt that shifts around inside my body, signaling sometimes soft red inside my ribcage or wounded orange in the pit of my stomach.
As a multiracial Black-identified Autistic queer disabled transgender man with mental health challenges, I occupy an interesting, sometimes uneasy intersection of realities. When I was in my early 20s, one of the first things I noticed about mainstream White feminism was its lack of attention to struggles faced by women of color. For example, Black women contend with anti-Blackness and misogyny in nearly every aspect of their lives, in addition to outright lack of support or hostility from some Black heterosexual cisgender men. These challenges were also part of my reality, as I perceived myself to be a Black woman until I came out as a transgender man at age 38. Prior to it, I did not see White feminism rushing to my aid.
As a man, I am trying to be circumspect in how I occupy various spaces. While misogyny impacted me in many ways while I was growing up, I understand that the primary conversations of intersectional feminism are not about me anymore. I believe in intersectionality, and it's vital to recognize this concept as well as the mere term were created by civil rights advocate and scholar Kimberlé Williams Crenshaw–a Black woman.
That's also why I can't help but give pause when I see symbols, words, or actions that exclude trans people. In this case, I'm concerned about the erasure of trans women, women of color, and women who don't subscribe to traditional ideals of femininity. Because of the gender essentialism that's involved, they could also be problematic for intersex people. And men like me.
For the record, I asked this same question on my personal Facebook wall. I got back a variety of answers, and I'm not the only one with complicated feels around pussy hats. This whole post is just my take on things, and I believe that WAY more conversations about intersectionality in our social justice movements need to happen. I'm not going to answer the question of whether it's appropriate for me to wear a pussy hat. In the meantime, I'll step back and support the trans women, women of color, intersex people, and other folks continuing to fight oppression in all forms.
written by Ian Nicholson
cosigned by all membership of Tes